We're coming to the end of two weeks of school holidays in NSW. It's mostly been a chance for us to enjoy being back home again and catch our breath after a hectic term. The '
settling back in
' process went remarkably well considering how many changes we had to quickly adapt to, but it did leave us all a bit exhausted. We've enjoyed some slower days, enjoying our backyard and the park at the end of our street, playing games and reading books and eating iceblocks. The
Woolworths Aussie animal cards
have been a big hit with the older three kids, so that's been a fun holiday distraction - and has meant I've done a bit more of my shopping at Woolworths than I usually do (such clever marketing - I feel so used). We've sprinkled in some outings to local parks and the library and spent time catching up with friends and family. It's been exactly what we needed.
But even with a slower pace, we did manage a couple of visits to the
Powerhouse Museum
(we're making the most of our membership while it lasts!). The kids really enjoyed their new light exhibition and the 'Glow show' which demonstrated how light works was fantastic. We also enjoyed
a day at the beach
- our first beach day for quite a while (if you don't count our trips to the beach in Scotland which were pretty different). And my mum and dad took the kids to the zoo - one of the kids' highlights!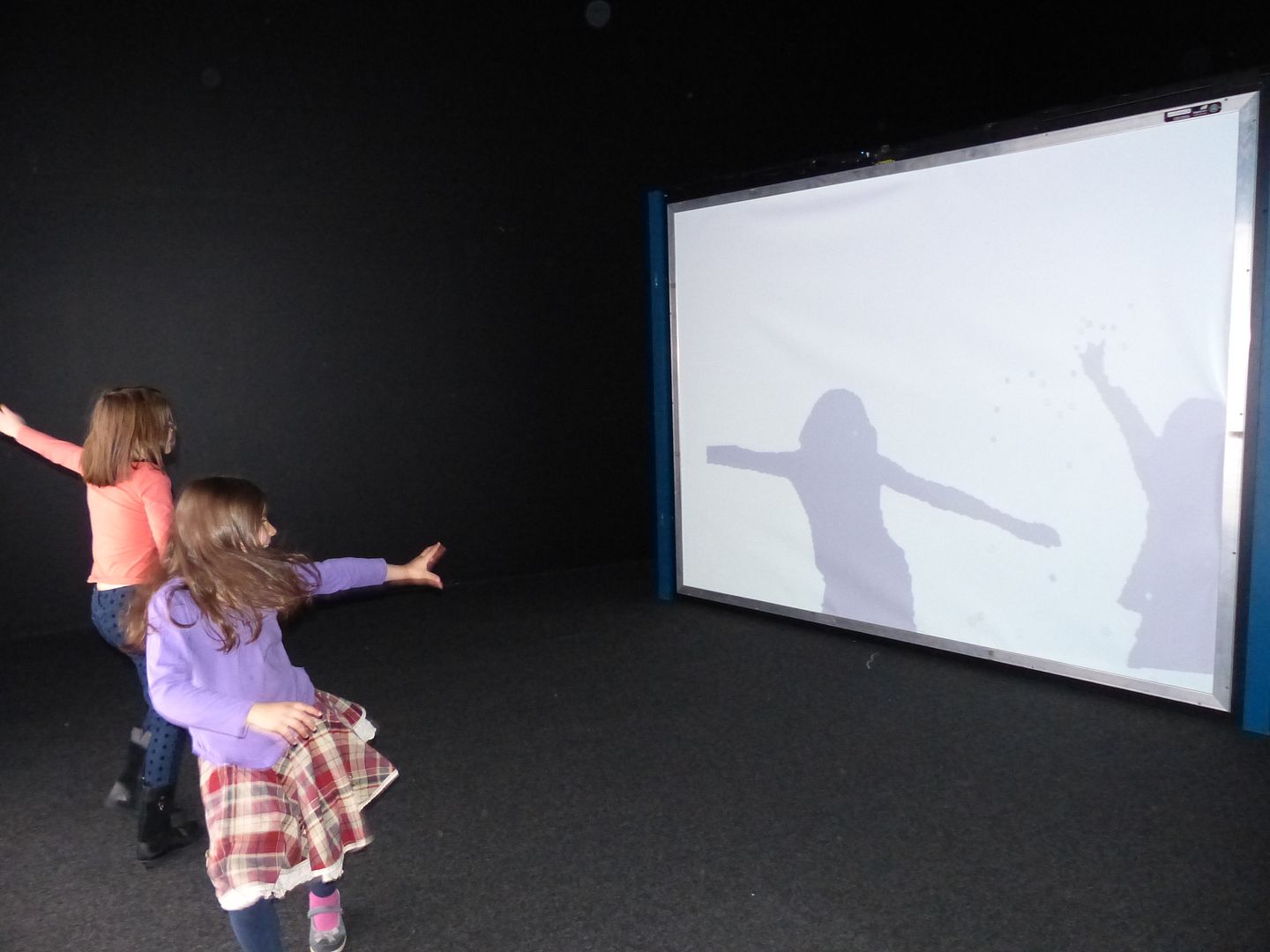 the girls enjoying the light exhibition at the Powerhouse Museum
For me, the highlight was a couple of days away with Dave in Hobart. The main purpose of the visit was research for a project I'm doing this semester for college (my last hurdle before I finish my Grad Dip). When I started looking into my own family history earlier this year, I discovered that one of my ancestors played an interesting part in early Australian church history. It seemed to be the perfect topic for my project, but it did require a trip to the State Archives of Tasmania, so we planned a weekend away which doubled up as an early 15th anniversary celebration (we went to Tasmania on our honeymoon). Luckily Dave enjoys spending time in archives as much as I do, so while we did work pretty hard, we had a wonderful time. And as well as spending a lot of time poring over early nineteenth-century church minute books, we did enjoy being able to go out for dinner together, go for long walks and visit some pretty interesting sites in Hobart.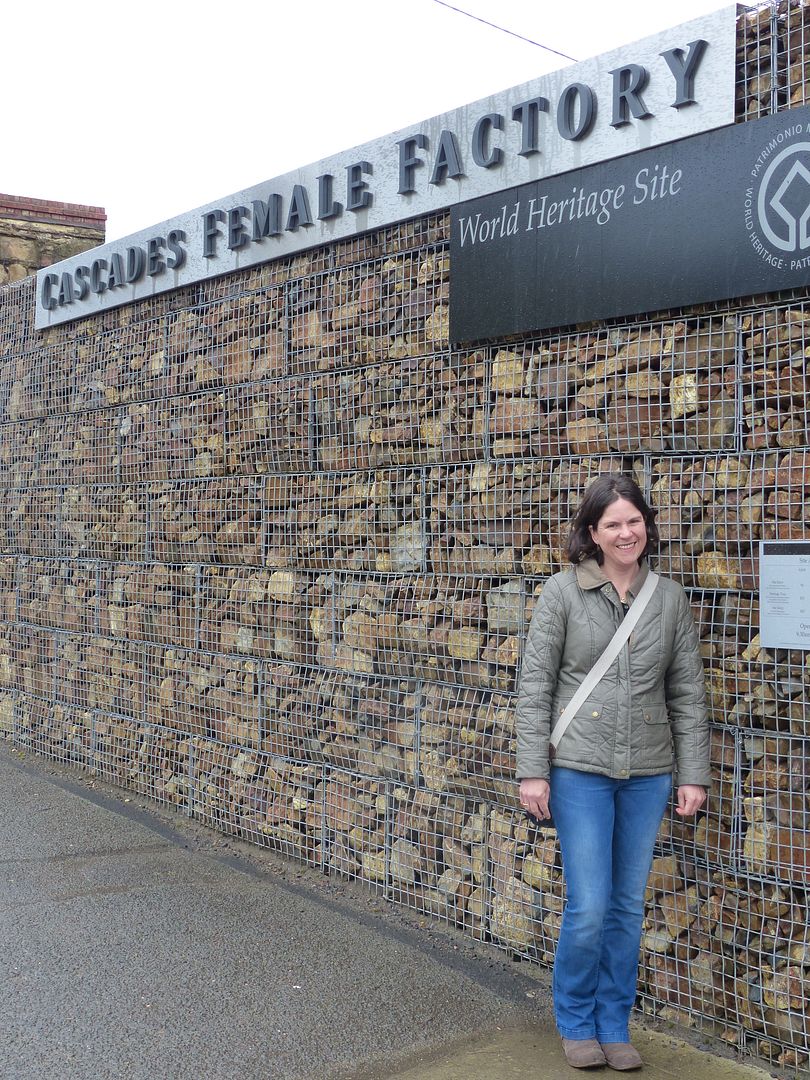 Outside the Cascades 'Female Factory' - where the female convicts were imprisoned in the mid 19th century. The ancestors I am researching were involved in the running of this place for a few years...
Now comes the hard work of actually writing the project, so I'm expecting that things will be even more quiet on this blog for a little while I focus on that in my limited spare time! I will share more about what I've been researching in the coming months though, so stay tuned.